Demonstrating your commitment to security.
The world of technology is fast-paced and it isn't always easy to keep up with the latest advancements. Having recently addressed Mobilegeddon and why mobile friendliness matters, we are now seeing more enquiries about SSL certificates. But what are they and how will it affect you?
What is a TLS/SSL Certificate?
TLS stands for Transport Layer Security and its predecessor SSL stands for Secure Socket Layer. It is a technology that establishes a secure connection between your website and a visitor's web browser so all communications transmitted through the HTTPS link are encrypted and secure. It also allows for the transmission of secure emails, files and other information.
What is HTTPS?
HyperText Transfer Protocol Secure (also called HTTP over TLS, HTTP over SSL, and HTTP Secure) is the secure version of HTTP and provides authentication of the website and associated web server together with bidirectional encryption of communications between a client a server.
What if a website doesn't have an SSL Certificate?
Currently, the vast majority of websites are not protected by the HTTPS/SSL encryption but without one, we are now seeing a move towards warning visitors that your site maybe insecure without HTTPS/SSL connection and the dangers of what might happen if you proceed.
This usually happens when a certificate has expired or a site is forcing an SSL connection and there is no certificate available.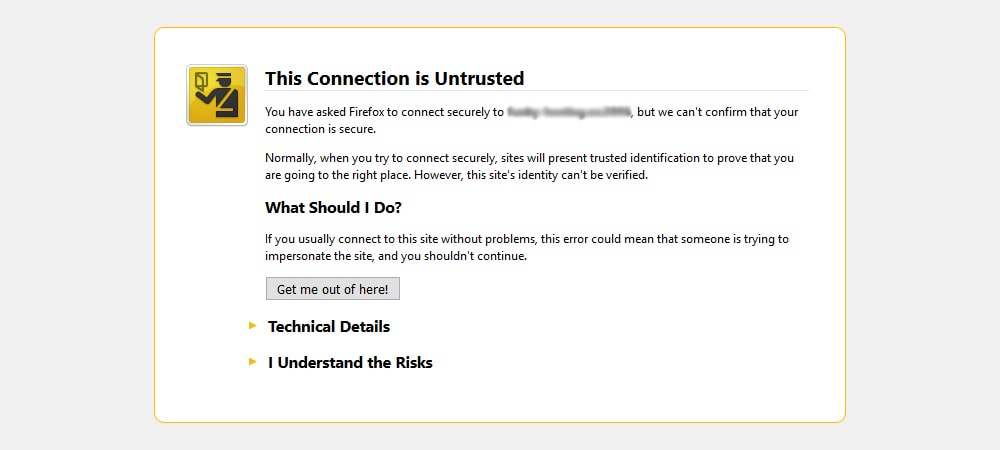 Does my website need an SSL Certificate?
Having an SSL certificate on your website benefits you from both a security standpoint and search engine ranking. Google are giving secure sites a ranking boost (albeit a small one) and at their Google I/O conference in June, they called for HTTPS everywhere. Major browsers are also moving towards secure connections being default with both Mozilla Firefox announcing their intent to phase out non-secure HTTP and the Chrome Security Team marking HTTP as non-secure.
What would an SSL Certificate do for me?
Apart from Google encouraging all sites to secure visitor information with SSL Certificates and taking advantage of an easy way to get your site above your competitors, it also assures customers that you are taking the proper steps to protect their personal information.
Secure information between your website and the visitors internet browser.
Secure information sent and received via mobile devices.
Secure internal communication on your intranet.
Secure email communications sent to and from your email accounts.
Secure information between internal and external servers.
Build trust with your website visitors.
How do I add SSL to my site?
As we move towards the end of 'Plain Text Websites' now is the time for you to consider moving your site to SSL.
All our websites include SSL certificates as standard, fully installed and configured with your own unique IP address.
---

Quantum23 products & services are designed for Real Estate agents, businesses in the property sector and property professionals.